Love him or hate him, it looks like Dwane Casey will be coaching the Detroit Pistons for a while.
According to Rod Beard of the Detroit News, Casey has signed a one-year extension that will run through 2024. Several other organizations, including Adrian Wojnarowski of ESPN, have also reported the extension.
Dwane Casey signed a five-year contract in 2018 to coach the Pistons after a successful run with the Toronto Raptors that included a conference final appearance.
He was named NBA Coach of the Year in his final season in Toronto.
Casey, who is 64, has an 81-137 record as he completes his third season with the Pistons. His first year, Detroit went 41-41 and made the playoffs. They were swept by Milwaukee in the first round as star Blake Griffin was hobbled by injuries.
Detroit is 20-50 this season, the second worst record in the NBA.
However, Casey has been praised for how hard the team plays.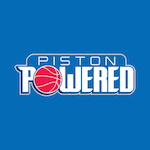 Want your voice heard? Join the PistonPowered team!
Despite the record, Detroit has remained competitive in almost all their games. The Pistons have notched wins over the defending NBA champion Los Angeles Lakers, the Philadelphia 76ers (first-place in the East) and the Phoenix Suns, who are contending for first in the West.
Casey has also been seen as a key in the development of Detroit's four rookie draft picks. All four have seen improvement in their all-around games during the course of the season.
Casey has a career record of 454-444 in 12 seasons as a head coach, starting in Minnesota before moving on to Toronto and Detroit.