Detroit Pistons general manager Troy Weaver has said over and over that he really likes his current squad and wants to build things mostly in-house. Matt Mitchell of San Diego State would be someone for Weaver to use one of the three second-round picks in the upcoming draft, on top of a high lottery pick.
Detroit can add young talent that can fit the mold Weaver has in place. The perfect player to add would be Matt Mitchell.
The 2021 Mountain West Player of the Year and star for the San Diego State Aztecs is the gymrat and creator that any emerging team needs. He's a spark plug and will be a very productive NBA player.
The 6-foot-6, 235-pounder is a  do-all player who can crash the boards, pass, score, and play defense with the best of them, Mitchell has steadily improved in all the major statistical categories over his four years at SDSU (Yes, he actually is the rare senior prospect).
On the offensive end, he created his own space, as the forward scored over a point per possession on dribble jumpers, which puts him in the 88th percentile across the country. He can also pass, averaging two assists as a power forward (who can easily play small forward if needed), and also grabbed nearly six rebounds per game.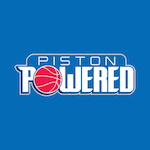 Want your voice heard? Join the PistonPowered team!
On the other end, he received all-conference defensive honors and had the second-best steal percentage of anyone in the conference. Truly, a two-way player.
There's no reason to question if he can elevate his game upon entering the NBA. A self-described "junkyard dog" with a Kobe-esque work ethic, Mitchell is projected to be a second-round pick, which will only add fuel to his fire.
As a senior, he has a lot more experience than the normal draftee, and should be able to contribute to the Pistons immediately.
I imagine him leading the offense for the second unit and locking down the Jordan Clarkson's of the league. If he blossoms into a starter as a rookie, he can be another knockdown shooter and crack defender.
Coming out of a mid-major, his draft stock will be lower than it should be, but if Detroit finds him available in the early second round, Matt Mitchell is not a player they would want to pass on.